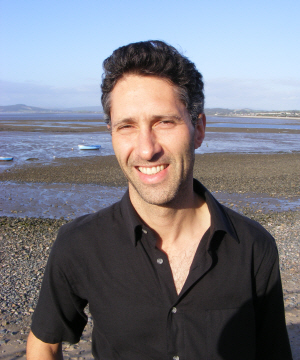 Anthony Padgett is a descendent of Oswald Wolfe, brother of poet Humbert Wolfe.

1990 – 1997. He studied Philosophy then worked at the Wordsworth Trust in Grasmere before teaching Religious Education. Preferring to express himself more creatively he trained as a sculptor, stone mason and conservator and worked in London before working for the Israeli Antiquities Authority and the Palestinian Department of Antiquities.
1998 – 2004. Returning to the United Kingdom he became a full-time artist mounting a number of high profile exhibitions and residencies. He has an MA in the Theory of Contemporary Art and Performance from Wimbledon School of Art and has given talks at the Studio Art School in New York, at the Institute of Contemporary Art in London and at Tate Modern. In 2004 he was shortlisted for the International Jewish Artist of the Year Awards. In 2008 his award winning sculpture "Zoroastrian Icarus" sculpture (above) was sited at Leighton Hall, Lancashire.
2005 –2007. Disappointed at the bias against religious art in the contemporary art world Anthony mounted a controversial Employment Tribunal Case of Religious Discrimination against the Director of the Tate Galleries, Sir Nicholas Serota, and his employer, Mr Tony Blair, 2005 – 2007.
Present - Anthony writes in the day and teaches salsa dance classes in the evening.