MURDER ON THE DANCE FLOOR
A Novella Series
A.D. Padgett
M.A., P.G.C.E.
If you dance Charleston, dance Lindy Hop, dance Swing or dance Salsa and love murder mystery, then these dance novels are for you. Enjoy your stay at the Art Deco Midland Hotel, or enjoy Lindy Hop classes, whilst reading Murder at the Midland Hotel. Enjoy Salsa classes and learn to dance whilst reading Salsa Most Foul. Your Salsa dancing will never be the same.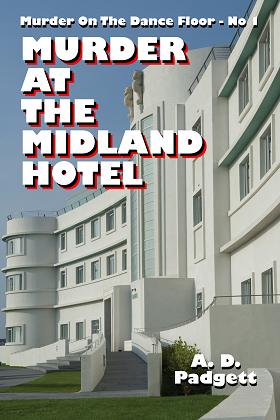 MURDER AT THE MIDLAND HOTEL
Murder on the Dance Floor No.1
ISBN 978-0-9561587-5-8
The first novella in a series of Murder on the Dance Floor mysteries. Rachel Foxe is called to investigate a missing husband and finds a deadly web of intrigue and deceit in a Charleston and Lindy Hop dance at Morecambe's famous Art Deco Midland Hotel.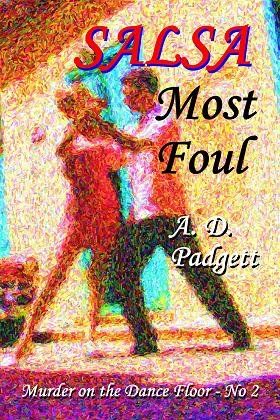 SALSA MOST FOUL
Murder on the Dance Floor No.2
ISBN 978-0-9561587-6-5
The second novella in a series of Murder on the Dance Floor mysteries. Rachel Foxe is on a Salsa Dance holiday in Havana, Cuba, when a young dancer is found, ritually murdered, exposing the darkest heart of the Salsa Dance craze.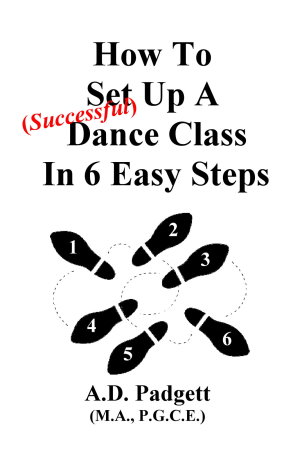 HOW TO SET UP A SUCCESSFUL DANCE CLASS IN 6 EASY STEPS
ISBN 978-0-9561587-7-2
So you want to start a dance class or develop your existing class? This book has tips from 7 years experience as a teacher of salsa and swing dance. It describes how to set up successful classes and what some of the common pitfalls are. This practical guide could save you years of heartache and help you maximise not only your earing potential but aslso your fun in teaching dance.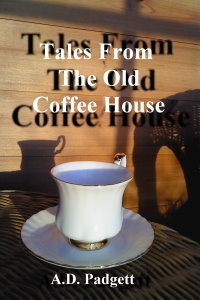 TALES FROM THE OLD COFFEE HOUSE
ISBN 978-0-9561587-8-9
23 tales from 23 regions of coffee production. Each story designed to be read in the time it takes to drink a cup of coffee. Each story with a surprising flavour. Set off from Atkinsons Old Coffee House on a journey around the world.